CONGRATULATIONS! You have taken a step toward a new YOU. Take 5 minutes to read about how you can have lasting change and how I can help you.
As a trainer, I can't tell you how many times a prospective client would tell me these two things when I asked them these questions:
Client: "I don't know WHY I can't lose weight! I've tried EVERYTHING!"
ME: "Everything? …Like what?" (I'm writing this down.)
Client: "I have tried every diet."
ME: Like.."Which diets? How many times?"
Client: I don't know…a couple different ones."
ME: "For how long?"
Client: I don't remember…a few weeks?"
ME: "Okay,…what else?
Client: "I got a gym membership."
ME: "Great! How many days a week? How long a period did you go consistently?"
Client: "Oh…probably a couple months or so. My life is so hectic. I just couldn't really stick with it. It was so boring and I got really sore…I just didn't have the TIME."
ME: "I see…what else??"
Client: "Hmm…that's probably about it."
WELL…That's NOT EVERYTHING! In fact, that's only two things and usually their consistency was less than a few weeks, at the very most, a couple months.
Here's the thing… If you don't change the way you associate your eating habits, lifestyle and your weight…
You will NEVER be successful for an extended period of time.
In other words…If you don't take control of what's between your ears, your behavior will move you right back to where you started, and sometimes farther back with more weight gain.
WHY?
Because you have programed your mind for years to sustain the HABITS you are comfortable with. These HABITS are so powerful that you will NEVER succeed unless you have help. These HABITS are so deeply engrained in your subconscious, that it is impossible to change them, unless you reprogram your MIND. These HABITS control your behavior on a subconscious level that is like a GPS that takes back to the same location without you being able to control it.
In order to change, you must interrupt those patterns (habits) and replace them with new, healthy habits and have a coach to help you in this process. I'm that coach!
I will work with you one on one to accomplish lasting change by adjusting your BEHAVIOR using The Winning Mind Set Mental Performance Program. My goal is to help you and as many people as possible lead happy, healthy, successful lives. This program took me 20 years to develop and have personally used to succeed in ways that most people cannot comprehend. Want to know HOW?
Here's how I helped this person…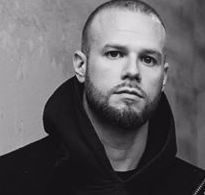 "The Winning Mind Set changed my life! I struggled with my weight and motivation to change it for many years. Learning the power of mindset has helped me find how to focus on goals, control a clear vision of where I want to go, and actually get there. I've lost 40 lbs., kept it off and continue to stay positively focused and motivated for the next level."
-Chris Smith
Syracuse, NY
But, how am I going to help you? Click the link below and I'll tell you.